The following Events are open to the public!
If you need more information about upcoming events OR would like to suggest an event,
please contact us at 843-553-5454
---
NOVEMBER 2017 SPECIAL EVENTS
---
Veteran's Day Ceremony
The Post 166 Veterans Day Ceremony will be held at the "Garden of Valor" located at the Carolina Memorial Gardens Cemetery on Saturday, 11 November. It will start at 1100 am. The guest speaker will be Past Department Commander, Joe Lysaght. A reception will be held at the Post after the completion of the ceremony. So plan on attending so we can celebrate honoring our Veterans
---
TURKEY SHOOT 2017!!!
7 PM to 11 PM Thursday, Friday and Saturday Nights
Kids under 12 shoot 5pm to 7pm on Saturday
Join us on Wednesday Nov 22nd for the BIG MEAT SHOOT!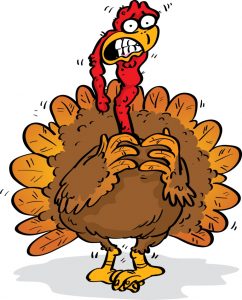 ---
FUNDRAISER CABANE 1067
SCRATCH OFF CHRISTMAS TREE 30 CHANCES TO WIN!!!
DRAWING WILL BE HELD NOVEMBER 28th 2017 AT CABANE 1067 RENDEZVOUS
  6 CHANCES FOR $5.00
FOR MORE INFO OR TICKETS CALL ALICE 917-575-9423
WINNER TAKES THE PALM TREE HOME!!
---
December 9, 2017 thru December 10, 2017
Hurricane Irma may have postponed our original plans to battle it out but we've picked new dates and we're ready to Jam the Creek with some amazingly, talented musicians! If you've already purchased tickets, they will be valid for these new dates. Tickets are still available online at www.ticketbud.com. Please come out and show your support. All proceeds benefit the American Legion Post 166 and it's many community projects.
Jammin the Creek is rescheduled to Dec 9th and 10th  12 PM to 10 PM each day.  Daily pass is $20, weekend pass is $30
---